POSTER & SOUND INSTALLATION
part of DISTANT PEAK, July 2020
Peak London, Elephant & Castle Shopping Centre




E&C'S $HAMPAGNE $HOP

An homage to Elephant & Castle Shopping Centre as part of DISTANT PEAK.
E&C'S $HAMPAGNE $HOP imagined a pseudo shop front in the shopping centre; made up of champagne bottles representing its iconic stores, accompanied by a sound piece of affectionate reviews of the Elephant found on Google.

Champagne symbolising the value of the independent traders at Elephant & Castle, celebrating the amazing multi-cultural shops, services and community who make the centre what it is.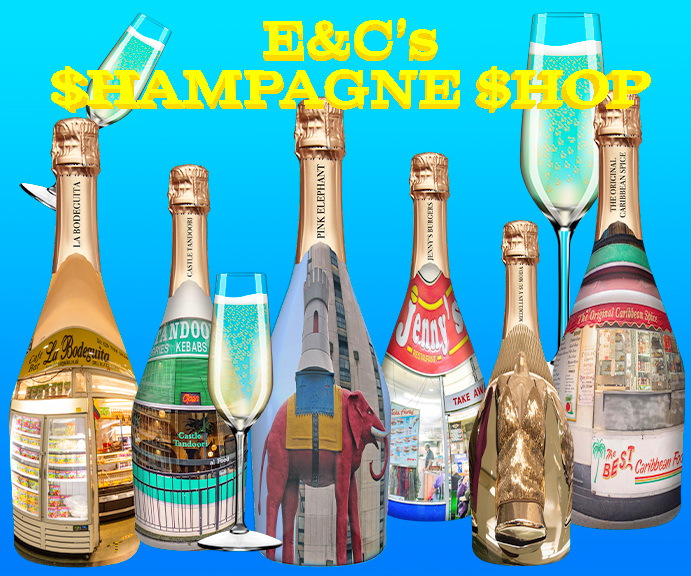 DISTANT PEAK invited artists to utilise Peak's space - which sits on the ground floor of Elephant & Castle Shopping Centre - before the planned Summer 2020 demolishment of the centre by property development firm Delancey.
DISTANT PEAK prompted artists to take note of the very much treasured and appreciated centre, to bare in mind the specialness of the context of showing in the beloved Elephant and Castle Shopping Centre and to it's community.